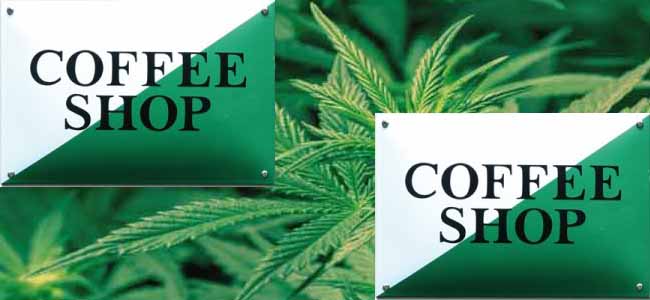 AHOJG- Criteria
Conditions for the exploitation of coffee-shops as stipulated by the Government law department.
No advertising (a) No hard-drugs (h) No disturbance (o) No sales to minors under 18 (j) No sales of more than 5 grams at one transaction (g) Where are these regulations inserted ? They are entailed in a section of the Dutch Opium Law.
WHAT DO THEY STAND FOR ?
Each letter represents a condition, and if adhered to all, no legal action will be taken against coffee-shops that are tolerated based upon the triangular forces agreement. (lawmaking, law enforcing and city council).
ARE THESE CRITERIA VALID THROUGHOUT HOLLAND ?
As of 2012 there are some additional criteria in the provinces (counties) of Limburg, North Brabant and Zeeland requiring the coffee-shop to be a members only club (B) and that these members can only be of Dutch origin or (legally) living in the Netherlands (I). This means that entrance and sales is only allowed to members, with a maximum of 2000, of the coffee-shop. Here apply the so-called (BI)AHOJG criteria. These extra criteria were supposed to apply to the whole of the Netherlands as per January 1st of 2013, but meanwhile the Minister of Safety and Justice has announced to drop the members only criteria.
WHICH RULES APPLY AS PER 2013 BESIDES THE AHOJG-CRITERIA ?
Admittance to coffee-shops is basically reserved to persons living here, who are able to show proof of identity or residents permit, in combination with proof they have a registered address here. But the Justice department has stated that this is to be implemented in phases and that as far as enforcement is concerned there is room for local measures.