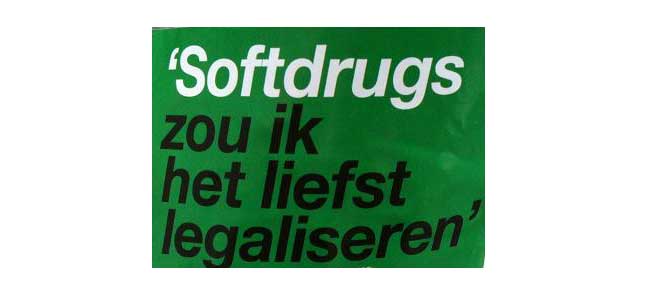 Blind Eye Policy
For soft drugs and Coffeeshops.
Soft drugs are less hazardous to the health than hard drugs. Therefore sometimes other rules apply. Against coffee-shops that sell hash and grass under strict conditions no legal action is taken. This is the essence of the blind eye policy. Sales outside of coffee-shops are liable to be prosecuted. According to the law civilians are entitled to possess soft-drugs. It concerns here A maximum of 5 grams cannabis (hash or grass) A maximum of 5 hemp plants.
For Coffeeshops.
To be allowed to sell hash and grass coffee-shops have to adhere to the rules, these are
No sales of over 5 grams to one person on one day
No hard drugs (either use or sale)
No sales to minors
No entrance to minors (under 18)
No selling (or use) of alcoholic beverages
No advertisement for drugs or the coffee-shop itself
No disturbance of the peace
No stock to exceed 500 grams
No entrance and sales to foreigners.
Sale of soft-drugs remains a criminal act.
If coffee-shop owners do not adhere to the rules they can be prosecuted and the mayor can (temporary) close them down. To avoid disturbances the municipality can require additional rules, such as restricted opening hours and distance to public schools.